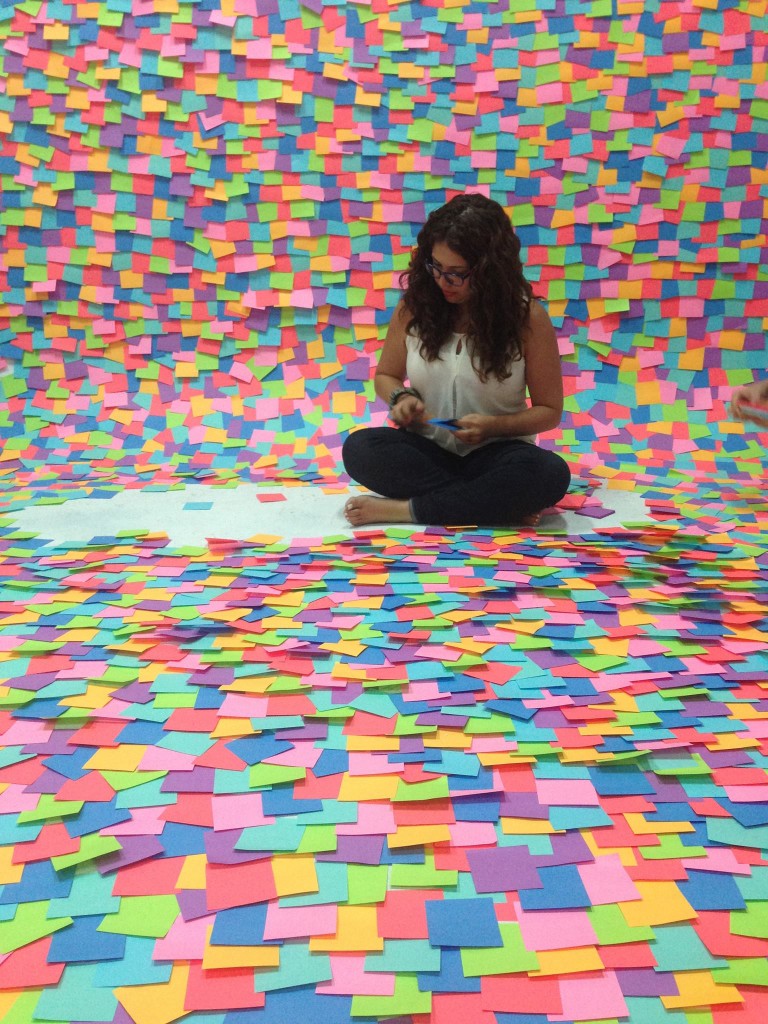 Hello, my name is Lisa Semidey, and yes, I am surrounded by hundreds of Post-it Notes. Hazards of great projects that allow me to have fun while I work.
Puerto Rico (Born & Raised) > New York (School & Work) > Puerto Rico (Work) > Indiana (School)
I've worked for 12 years in a variety of design environments such as advertising, packaging/PR, and design firms. That wide range of experiences has solidified not only my technical skills but also my critical thinking skills that facilitate developing well-rounded design solutions. I am currently in my final semester in the Visual Communication Design MFA program at the Herron School of Art + Design, focusing on Design Thinking + Design Leadership. The Design Thinking methodology I have learned in these past two years has allowed me to blend my passion for Design with user insights and strategy in order to address complex problems. The best Design results emerge from a marriage of process and output.
A quick hello in between naps from my daughter Leica.